The Host movie is finally getting released and we only have to wait ONE more month! If you are interested in the movie but haven't read the book (or don't remember much of it), here is a quick breakdown of the relationships before you watch it in theatres!
Click on any of the characters for more information about his or her role, personality, and more!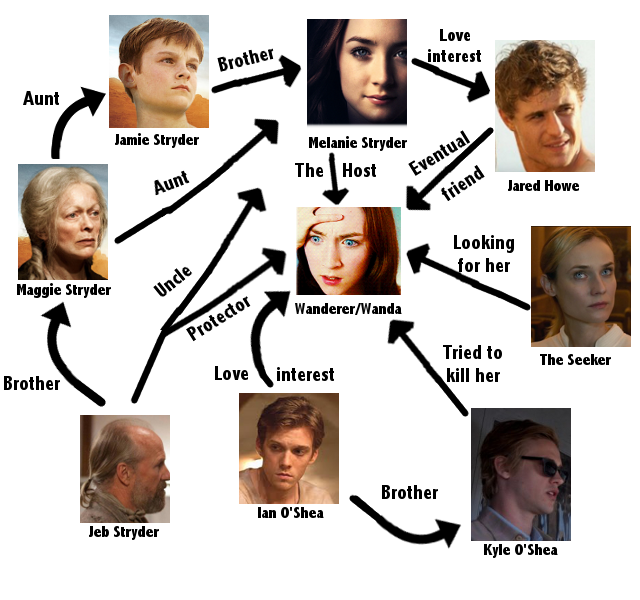 If you've got any more important facts for new fans, be sure to share them in the comments below!
Are you excited to see The Host in theaters?
---
---
Ad blocker interference detected!
Wikia is a free-to-use site that makes money from advertising. We have a modified experience for viewers using ad blockers

Wikia is not accessible if you've made further modifications. Remove the custom ad blocker rule(s) and the page will load as expected.